Got IT problems? We're the solution.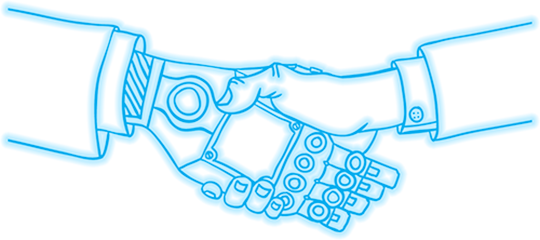 BLMS Consultancy Group LLC proudly provides unparalleled IT service, support, and consultation to small and medium businesses throughout Chicago and the surrounding suburbs.
We endeavour to seamlessly blend technical know-how with clear, comprehensible communication, making your IT experience simple and painless.
You shouldn't be expected to have a computer science degree to understand your IT professional - let the experts at BLMS be your IT translators! We'll explain problems and outline solutions in a straightforward way, without techno-babble, exposing the IT mystery and leaving you with peace of mind.
Don't settle for the fly-by-night technician that leaves things half-finished and disappears from the face of the earth the next time you call. You need more than your receptionist's cousin that is "good with computers" - you need a Trusted Technology Partner that you can count on for straight answers, prompt resolutions, and prudent guidance today, tomorrow, and for years to come.
The BLMS Group is the partner you're looking for. We believe our business only succeeds when yours does, so we don't think of ourselves as just another vendor. We consider ourselves a key partner in your business, and our chief goal is to provide the technology support and solutions that enable your business to thrive. You can count on us to make recommendations with an eye to the future, without losing sight of what's realistic today.
We're not out to make a quick buck - our priority is to build a long-term, mutually beneficial relationship with you and your business. Once you've worked with us, you'll understand why we're Chicagoland's Trusted Technology Partners.
BLMS Consultancy Group offers end-to-end technology expertise including managed services, network infrastructure build-out, and ongoing support. Minimize hassle and maximize communication by making BLMS your all-inclusive IT provider!
From setting up a new office...
Structured cabling planning and installation
CAT6/Ethernet line installation and termination
Wireless network planning and installation
Network hardware setup and configuration
On-site file and application server configuration
Desktop and laptop workstation configuration
Digital and VoIP phone system installation
Printer/scanner/copier setup and configuration
Television and speaker installation and mounting
Security and surveillance IP camera installation
...to ongoing service and support...
Preventative maintenance and update installation
Managed antivirus and offsite backup solutions
Computer and network troubleshooting and repair
Software installation and troubleshooting
Cloud-based email and file storage solutions with Microsoft 365
Mobile device configuration and troubleshooting
Digital and VoIP phone system support
Software and service vendor liaison services
Remote support available from anywhere with Internet access
...the BLMS Group has you covered.
We're happy to talk! Feel free to reach out to us to discuss your individual technology needs and issues and how BLMS can help!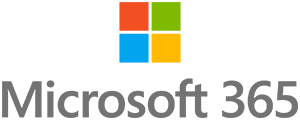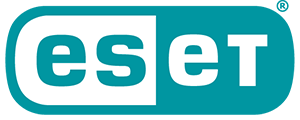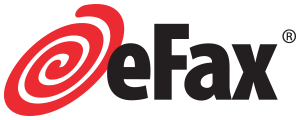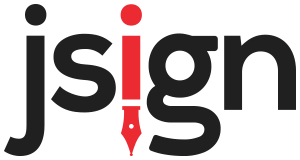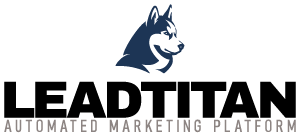 If your business's website needs a facelift, additional features, or maybe doesn't exist at all, the web design professionals at BLMS Consultancy Group can help! We'll work with you to develop a beautiful, functional, and mobile-ready responsive website that embraces and reinforces your brand identity.
If you already have a vision in mind and content prepared for your web presence, BLMS will utilize your content and bring your ideas to life. Starting from a blank slate? No problem! The BLMS creative team can also assist in producing and refining a design direction and content for your new page.
Beyond informational pages, our website wizards can develop e-commerce storefronts, databases and catalogs, and dynamic API-integrated widgets to fulfill any company's requirements.
And after your website is built and launched, we're happy to train you or someone in your organization in how to maintain and update content for the site - or you can focus on your business and let BLMS handle the maintenance for you.
Contact us today to discuss how the BLMS Group can turn your web dreams into web realities!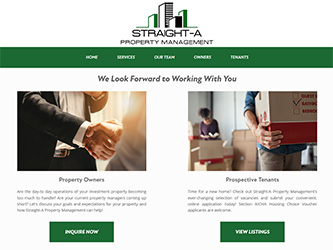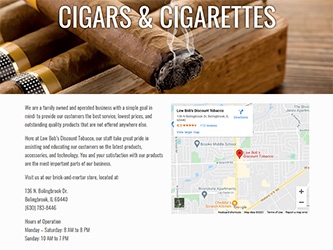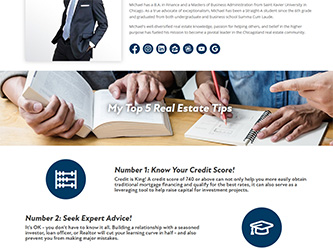 Kaelan Anderson
Managing Director
Kaelan Anderson is the owner and operator of BLMS Consultancy Group with a decade of proven IT support success and an aptitude for problem solving.
His unique blend of technical expertise and amiable customer service skills enable him to deliver unmatched technology consultation services to small and medium business throughout the Chicagoland area.
Kaelan is the proud 'dad' to a colony of pet rabbits - BLMS is, in fact, an initialism of their names: Basil, Lemongrass, Mustard, and Sassafras!
When he's not tending to bunny business, he enjoys all kinds of music, PC gaming, and driving his Kia K5.
BLMS Consultancy Group is based in Bensenville, IL and services the city of Chicago as well as all surrounding suburbs, including:
Addison, Arlington Heights, Barrington, Berwyn, Bolingbrook, Brookfield, Buffalo Grove, Carol Stream, Des Plaines, Downers Grove, Elgin, Elk Grove, Elmhurst, Evanston, Glendale Heights, Glen Ellyn, Hinsdale, Hoffman Estates, La Grange, Lake Zurich, Lemont, Lisle, Lombard, Mt. Prospect, Naperville, Norridge, Northbrook, Oak Brook, Palatine, Schaumburg, Skokie, St. Charles, Villa Park, Westmont, Wheaton, Willowbrook, and Wood Dale.
Don't hesitate to contact us to schedule service, ask a question, or request an estimate.
We look forward to working with you!
© 2023 BLMS Consultancy Group LLC | Designed and developed by BLMS Consultancy Group LLC